We figured that Valentine's day was a great time to debut our newest feature here on the Gadchick blog, Player 2 Selected. We'll be regularly sharing tips, ideas, and some of the cutest darn details you have ever seen. The perfect marriage of love and geek (pun intended). Here are just a few of our favorite proposals and wedding details that we've seen. Stay tuned for much, much more!
This
Portal 2 proposal
slays me. I mean, it's insane.
Speaking of Portal 2, check out these
AMAZING Portal 2 LEGO cake toppers!
As a giant Super Mario fan,
this proposal
is always going to be one of my ultimate favorites.
So naturally, I'd be giddy with excitement if I ever received a
Mario themed invitation
.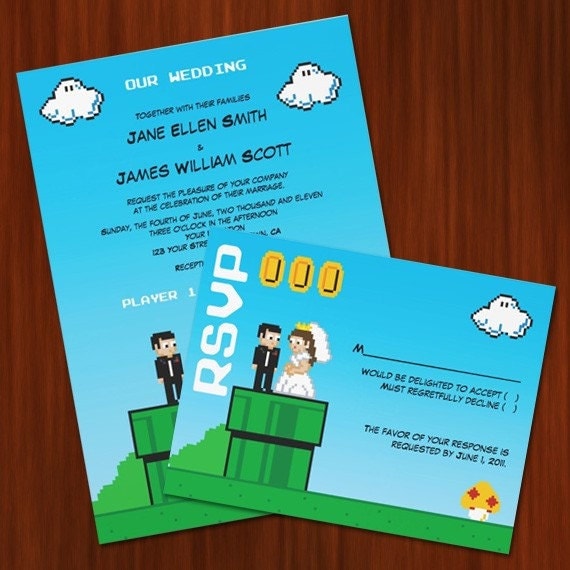 This Hello Kitty / Star Wars shot in the midst of this
gorgeous, traditional wedding
really tickled me.
Love this
stop motion LEGO proposal
.
Can you imagine having a
life sized Stormtrooper cake
at your wedding?
This
sweet proposal
by a Mashable writer had me crying first thing this morning.
If you would like to share your special geeky proposals or wedding details, please email me at aline@gadchick.com <3